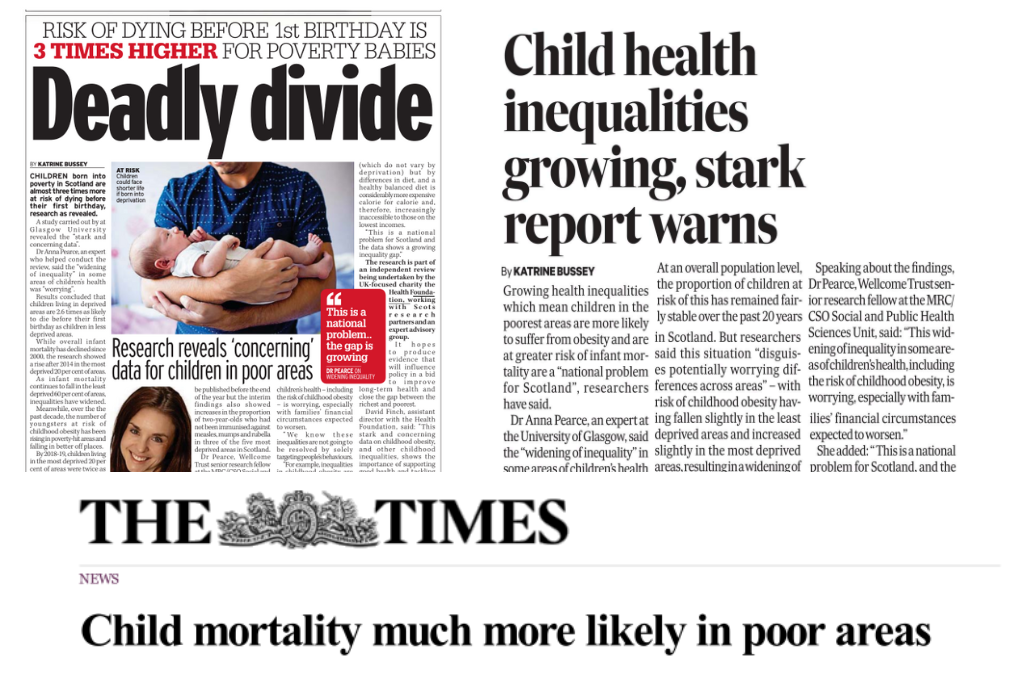 Message Matters supports the Health Foundation's deep dive into health inequalities in Scotland
Message Matters is pleased to be supporting independent charity the Health Foundation and their research partners in ensuring the findings of their collaborative research project into health inequalities in Scotland are communicated widely and reach the ears of policy makers and politicians in Scotland to ensure action is taken on this important issue.
The project is investigating the causes of health inequalities and will provide a robust evidence base for future action to improve people's long-term health and close the health gap between the richest and poorest.
One of the key pieces of analysis undertaken by the University of Glasgow was released this week. The research found large inequalities in Scottish children's health. Children living in the most deprived areas are now twice as likely to be at risk of obesity than those in the least deprived areas: these rates had been broadly similar two decades ago.
Babies from the most deprived areas are also twice as likely to have low birthweight, with the absolute gap between the most and least deprived areas growing since 2010. One-in-five toddlers from deprived areas exhibit developmental concerns including language, hearing, seeing, motor skills (such as climbing stairs or holding a pencil), emotional wellbeing and social skills and they are more than twice as likely to do so as those from the least deprived areas.
These are all new figures, and they matter because health inequalities can follow through into later life, setting some children up for poorer health in future than for others. More findings will be released later this year with the Health Foundation's final report set to come out next year and be the springboard for further work on this important issue.